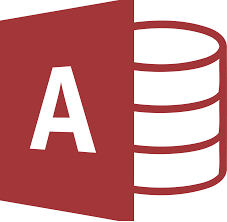 Alison Balter is a leading author of Microsoft Access books and SQL Server books, including Access 2013 Absolute Beginners Guide, Alison Balter's Mastering Access 2007 Development, Teach Yourself SQL Server 2005 Express in 24 Hours, a developer video training series on Access 2013, and a user video training series on Access 2013, all for SAMS Publishing. She also authored an Access Developer video series for Experts Exchange where she also has published numerous articles.
Alison is a highly experienced developer and independent trainer. She loves to take highly technical material and explain it in a way that everyone can understand. Alison develops applications using Access and SQL Server. She specializes in teaching others how to develop Windows and Web applications. During her 27 years in the computer industry, she has trained and consulted many people in corporations and government agencies, including Southern California Edison, Shell Oil, Cisco, University of Southern California, and Massachusetts Institute of Technology. On a personal note, Alison enjoys spending time with her husband Dan, and children Alexis and Brendan. They all love to travel, ski (snow and water), and hike. Alison also likes walking, yoga, and weight lifting.
PRESENTING AT: Access Day – Denver, CO (October 8, 2014)
TOPIC: Power Tips for Access Forms and Reports
Have you ever wondered what techniques you should use to perform many of the development tasks required to build an Access application? This session shows you best practices and the tips you should know in order to build forms and reports that are flexible, powerful, and that optimize performance. During the session you'll be exposed to power techniques every developer should have in their toolkit when working with each of these objects. You will leave with sample code in hand, and you will be ready to apply the techniques that you learn to your own Access applications.