The Summer months have the J Street team buzzing about vacation plans, but we're still focused on getting projects done!
~ Armen Stein
Tesla in Kauai
Tesla Energy (a division of Tesla Motors) is working with Kauai Island Utility Cooperative to build a utility-scale system that will store solar power in batteries. Kauai gets most of its power from generators that burn fossil fuels, so this is a promising way to collect solar energy during the day and distribute it at night.
The Aloha Spirit is the attitude of friendly acceptance and respect that the Hawaiian Islands are known for. The Aloha Spirit can also be a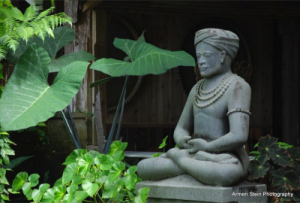 powerful way to resolve problems and accomplish goals while treating people with deep care and respect.  So, can Aloha Spirit exist in business?  It does at J Street!
Our team members – from interns to the president (that's me!) – work as a team, in harmony and with respect for each other, our talents, and our projects.  But it doesn't end there.  We try to use Aloha Spirit with our clients as well, using direct communication, authentic honesty, and respect.
I know that the harmony within our group helps us provide the best service to our customers.  We collaborate on ideas, thoughts, and solutions to help our clients receive the best care possible, no matter what the job is – or even if we're not the right fit for the job.
Do you need a little Aloha Spirit to help your business be the best it can be?  Contact us for your dose today!
Testimonial – Pinnacle Marketing & Office 365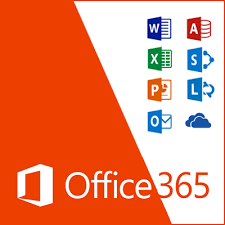 "Pinnacle Marketing, Inc. has been working with and trusting J Street Technology for many years.  My firm is a six-person Manufacturer's Representative firm located in Bellevue, Washington.  As a friend once advised me … "it's tough to stop and paint the flagpole in the middle of a battle."  That's the way I've felt about the technology needs for Pinnacle Marketing. 
J Street introduced me to Microsoft Office 365 two years ago and as we all ran our laptops independently, I felt this option would be great for many reasons.  Katrina has been there for us every step of the way.  From updating our programs, cloud storage, sharing documents to adding new employees she is a trusted professional.  J Street and Office 365 will be partners with Pinnacle Marketing for a long time."
George M., President/CEO
Whether you are looking for 1 license or 100, or just some assistance in utilizing all the Office 365 features, let us know – we're a Microsoft Cloud Partner!  Learn more about how we can help you with your Office 365 needs then contact us – we're here to help!
Armen and Lori's Kauai Guide
I love the Hawaiian island of Kauai.  My wife and I love it so much that we actually lived on Kauai for a few months in 2011, and we try to get back there as often as we can.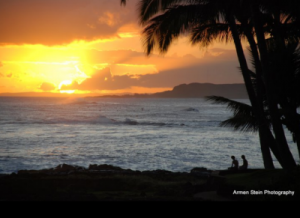 During our visits there we have been fortunate enough to explore many of the island's fun activities and scenic treasures.  When friends plan their trips to Kauai we always share our favorite "must-see" sights and excursions.  Eventually, we decided to write our own guidebook!
Armen and Lori's Kauai Guide is available on Amazon as an e-book and is a great companion to the popular "blue" book The Ultimate Kauai Guidebook: Kauai Revealed.
If you're thinking about a vacation to Kauai – or just want to see some of my photos of beautiful Kauai – check it out!