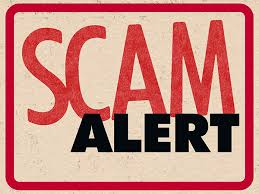 Heads up to everyone – we had a client contact us that they had received a phone call from "Microsoft". The caller told our client that they could see that the client's network was not secure and instructed our client to go to a web meeting site so the caller could "help".
Luckily our client thought this sounded fishy and hung up on the caller! Guess what – THE SCAMMER CALLED BACK! Our client hung up AGAIN and promptly contacted us to verify that this was a scam, and once we had confirmed that this was a BIG SCAM, she also reported the incident to Microsoft.
So we just wanted to remind everyone to assume that when anyone – and we mean ANYONE – calls or emails you that there is something wrong with your computer/network/credit card, IRS tax filings, etc. – assume it is a scam and DO NOT give the person any information. Get their call back number and research that number online – you will find that it is a known scammer.
Here is a link to a REAL Microsoft article on the subject as well: https://www.microsoft.com/en-us/safety/online-privacy/avoid-phone-scams.aspx