All of us at J Street are buzzing around on many projects but we are never too busy to help you!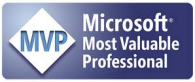 President Armen Stein has earned the Microsoft MVP Award every year since 2006. The award is for technical expertise (for Access in Armen's case) and community involvement.  There are fewer than 40 Access MVPs in the world!
OneCapital  Discloses Massive Data Breach, Hacker Arrested
 …on July 19 Capital One discovered someone had accessed its data stored online and obtained personal information of credit card customers and people who had applied for credit card products. Read more…
Four Quick Power Tips
If your life is anything like mine, anything that can help your day go smoother would be welcome.  Here are a few things I've learned over the years that I use to keep me organized and efficient. 
Wrangle Outlook email:
Outlook is my choice for email (we use Office 365 Exchange).  Here's how I use Outlook:
I don't manage mail into sub-folders.  It just takes extra time, and defining the right folder can be tricky.  Instead, I just use the powerful Outlook search to find what I need.  I just leave any messages Unread that still need attention.  All Read email has been handled.




Tips for narrowing your search criteria…




 

When checking email on my phone, I have configured swipe left to Delete and swipe right to mark Read/Unread.  I quickly declutter my email in the morning and throughout the day when I have an extra minute.  I use the Unread filter in Outlook to see just what I still need to do.




How to configure your phone's swipe options for Outlook…




 

When I unsubscribe from a list, I move the latest email from them to another folder (mine's called Opted Out).  Then if I receive more emails from them, I can prove they're ignoring my request.




 

To take some load off of Exchange, I only keep the last few years of email there.  I archive older whole years of Inbox and Sent Items to separate .PST files, back them up to several places, and connect them to Outlook so they're searchable.




How to manually archive your old email to a .PST file…
Put on a show in PowerPoint: 
Most people display their PowerPoint by first opening a pptx file in design view, then clicking the slideshow button.  This means the presentation's audience sees an unpolished view and watches the presenter fumbling to find the Slide Show button.  Instead, you can save the file as a ppsx, which goes immediately to the slideshow without ever showing the design.  So much smoother!  The Esc key will close the slide deck.  To get to other programs and files while the slideshow is running, just hit the Windows key or Alt-Tab if they're already open.
Learn more about saving as a ppsx here…
There's a scanner in your phone – it's called Office Lens:
Microsoft Office Lens is great for capturing paper documents and whiteboard sketches.  It finds the edges, straightens, and adjusts contrast like magic.  It can then upload these images to OneNote, save them as a pdf or jpg, and send them via email.  You can install Office Lens from your app store.  It's free.
Learn more about Office Lens here…
Who are you in Skype? 
If I'm at my PC, I prefer calling phone numbers using Skype and a headset instead of my mobile phone, because it has better audio quality with less delay.  It costs 2 cents a minute, but it's worth it to me.  I have Skype configured with my mobile phone caller ID so that when I call someone's phone number, they know that it's me calling, and can easily return my call.
Learn more about Skype Caller Identification here…
Do you have helpful tips for managing your day?  I'd love to hear them, email me at Armen.Stein@JStreetTech.com!
Interested in learning more? Contact us today for a free consultation!