Buzz: [buhz]
Noun
Informal. a phone call
Have a technical issue that is impacting your business performance?  Give us a BUZZ!
~ Armen Stein
SpaceX: 
Reusability: The Key to Making Human Life Multi-Planetary
SpaceX believes a fully and rapidly reusable rocket is the pivotal breakthrough needed to substantially reduce the cost of space access.  Read more
"If one can figure out how to effectively reuse rockets just like airplanes, the cost of access to space will be reduced by as much as a factor of a hundred. A fully reusable vehicle has never been done before. That really is the fundamental breakthrough needed to revolutionize access to space."
–Elon Musk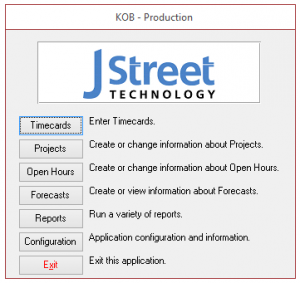 In the last J Street Buzz, I mentioned KOB, a custom application that we've built and extended for over 20 years to run our business.
I asked, "Can you guess what KOB stands for?"  I got a few guesses, but none of them were correct.
KOB is a time tracking application for our consulting work, which directly drives the revenue for our company, so KOB stands for Keep On Billing.  However, developers can feel the heat when they don't enter their hours on time, so they came up with an alternate meaning – Kick Our Butts.  Whichever meaning we use, KOB is our way of keeping track of our critical production data.  How do you track important data in your company?
J Street Case Study:

Richmark was worried that their 20-year-old system was prone to failure and support wasn't available if something went wrong. J Street worked with Richmark to assess their requirements across the entire business, and we designed and built a custom web application that would meet their needs. This is a very complex app that is used by several departments to efficiently quote, process, and deliver custom product labels for commercial customers across the US. 
What's worrying you?  Contact us to find out how we can help!
J Street What We Do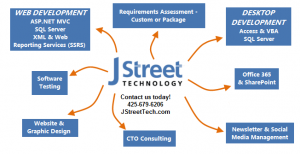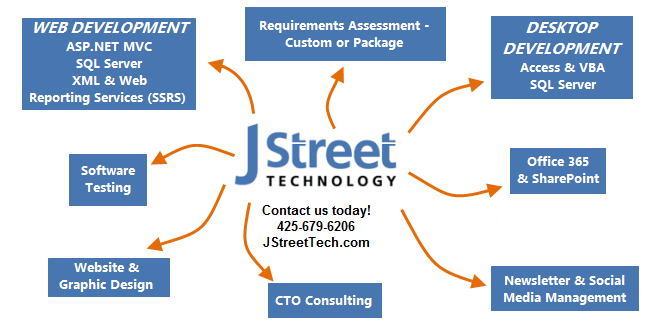 Contact us today to see how we can help your business be the best it can be!