J Street is already a virtual company.  We are not affected by the stay-at-home orders in our state, and we've been working remotely for years.  Let us know if you need help with work-from-home technology like web conferencing, online document sharing, and web applications.

President Arme Stein has earned the Microsoft MVP Award every year since 2006. The award is for technical expertise (for Access in Armen's case) and community involvement.  There are fewer than 40 Access MVPs in the world!
Sometimes We Just Need To Laugh
During troubling times, laughter can help us feel better.  Even if it just makes you smile, chances are your mood will be elevated.  Here is a site with some family-friendly puns and jokes to help you laugh, groan or roll your eyes.
How Do You Schedule Meetings?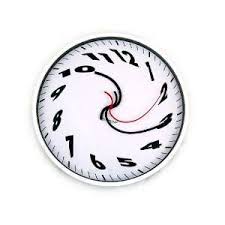 Time is not a renewable resource – the time I have today is limited.  I don't want to spend a lot of time scheduling online meetings and phone calls.  I've refined how I communicate with people to be more efficient in setting up a meeting.
Three ways to schedule a call
If this call isn't too important, or if it benefits the other person more than me, I

ask them to propose a few times

and I'll pick one.  This puts the ball in their court.  I don't use this method if the call is important to me!

Or,

I'll propose about three times

over the next few days, and ask them to pick the best one.  I try to find both mornings and afternoons, and I show the time in their local time zone.  I put all the "hold" times on my calendar as tentative so that I don't double-book.  When they respond, I immediately send them an invitation with a web meeting link and delete the tentative meetings.

If I feel that they might not respond, or if my schedule is too packed to find three good times, then I declare an "

action call

".  I tell them that I'm going to call them at a certain time and phone number, but they should let me know if they want something different.  Then, whether they respond or not, I make the call and leave a voicemail.  I'm letting them know that they can depend on me.

 
Face-to-face is best
I always propose that we meet using their webcam on their PC, for several reasons:

Reading facial expressions enriches the conversation and reduces misinterpretation.

Audio connections on a PC are usually better than cell phones, with less delay.

When we're on camera, there are fewer temptations to disengage or multi-task.

It's easy to start screen sharing during our chat.

Of course, this means that I need to be "camera-ready" – wearing a decent shirt and making sure that my background is appropriate.  I also have a good quality stationary external camera.

 
Wrangling* multiple people
For my internal team members, I have visibility of their calendars, so I can invite them when I know they'll be available.  If there are external attendees too, I invite my internal folks to several Tentative meetings.  Then I cancel the meetings that didn't work out and confirm the one that did.
For people at another company, I try to work with one point person there who can schedule their folks.  If that isn't possible, then I send an email to everyone suggesting several dates and times and ask them to indicate

all

that will work so that I can pick one.

A useful tool for widely dispersed participants is a scheduling service like

Doodle

– it can poll everyone to help determine the best meeting time.

Or, if it gets really complicated, I delegate the scheduling to Jenn – our talented and diligent office manager.  She'll track everyone down!
Even with all of that, scheduling meetings is still too time-consuming sometimes.  Eventually, we'll have personal AI agents that will coordinate it all for us, but until then, that's what I've got.
* I see that the dictionary says that the verb "wrangle" is North American usage.  For my overseas readers, to wrangle is to "round up, herd, or take charge of (livestock)".  It originated in the American West in the late 1800s.
How do you schedule meetings efficiently?  Reply and let me know – I'd love to hear your ideas!
Interested in learning more? Contact us today for a free consultation!