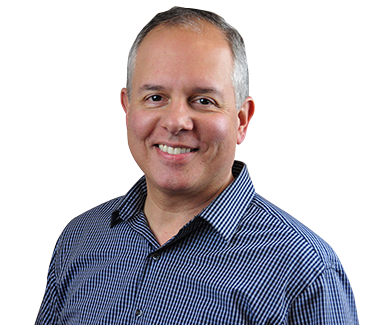 Friendly, practical,
business-savvy developers
Yes, we really do exist.
SEE WHAT WE DO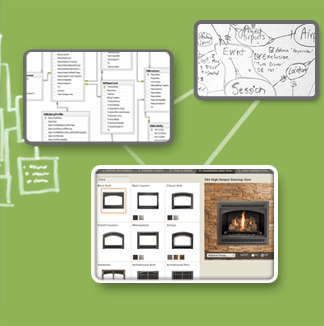 Database programmers.
Web developers. Trusted partners.
Our clients depend on us to dive deep into their business issues, re-imagine processes, elucidate strategies, and be totally transparent about costs. They count on us to build reliable systems using the industry's most bulletproof software. And they fully appreciate that we're practical innovators who only recommend new technologies when we're certain they can provide long-term value.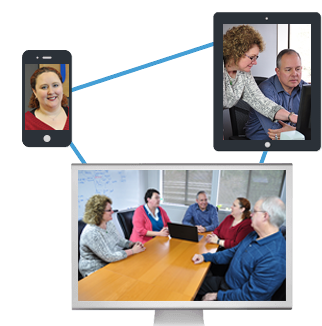 A human approach to application development.
Let go of that programmer stereotype: introverted, oblivious to budget, and hell-bent on using all the latest gadgets. At J Street, we're fully plugged in to the human dynamics behind creating successful partnerships and phenomenal solutions. You won't find anyone that's better at listening carefully, anticipating issues, and avoiding pitfalls.
HOW TO CHOOSE A DEVELOPMENT TEAM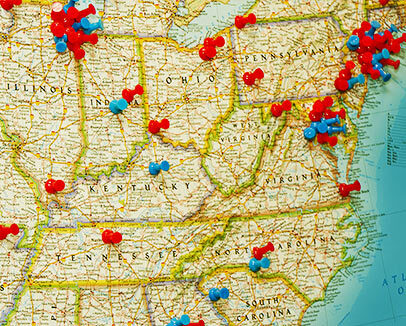 From cruise ships to clogs, we're into it.
Our clients represent an astounding variety of industries. Some have household names; some you've never heard of. Some are local; others multinational. There are for-profit businesses, and not-for-profits, too. But they all have one thing in common: Every day, J Street's solutions help them do what they do even better.
WHAT CLIENTS SAY ABOUT J STREET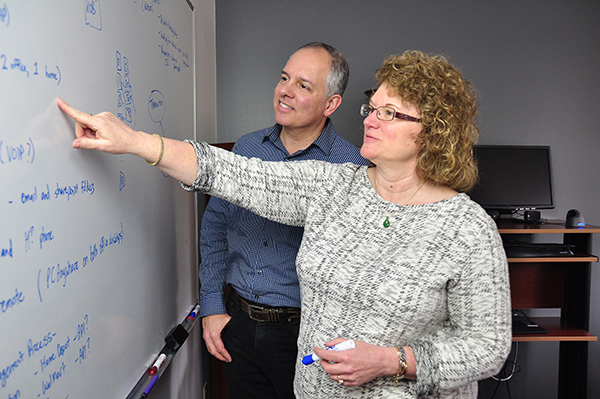 Engaged. Insightful. Enduring. That's
J Street

.

We may be some of the most seasoned, business-savvy application developers you'll ever meet. We also happen to be some of the warmest, most candid, and clear-thinking folks on the planet. Our clients love that about us. We bet you will, too.

GET A FREE CONSULTATION
Don't take our word for it. Take theirs.
"The people at J Street are smart, efficient, and professional. They ask meaningful questions to quickly understand the scope and requirements of a project. During the times we worked together, they quickly came to feel like part of the Benchmark Plus team. The applications they helped create enhance our work efficiency on a daily basis."
View Case Study for Benchmark Plus
"J Street Technology has been a pleasure to work with. Armen and his team have the creativity, attention to detail, and technical skills needed to execute their refined systematic process for database design. More concisely, 'They know what they're doing.' Our decision to work with J Street was a significant investment for our company, and we are pleased with the result."
"We have received amazing service from Scott on the J Street team. When needed, he worked late into the night to meet our deployment schedule for some complex reporting changes. Scott went above and beyond, AND he did it with a really great attitude. Scott continues to be a joy to work with, and I am so grateful for the relationship we have with J Street Technology."
"If you have the chance to work with Armen Stein and the amazing folks at J Street Technology, stop thinking about it and just do it! You won't regret your decision.
The Commercial Brokers Association has worked with Armen and his amazing team of application developers on numerous engagements over the past eight years. Each and every time they have treated us as true partners and delivered a superior product.
Aside from the fact that they are great developers who know their stuff, perhaps the most important strength of the team is their listening and communications skills. They take the time to map out the full scope of work from soup to nuts, make sure they fully understand the product, the end-user, and our requirements, then come back to us with suggestions for improvements that we haven't even considered.
The whole J Street team is simply stellar; they are approachable, organized, think critically, and produce excellent work. They are always open to receiving constructive feedback — and then deliver on what we've asked for in an elegant and thoughtful way.
We have partnered with J Street for years, and we look forward to working with them for many years to come."
"The team at J Street designed and built a very complex workflow system to help us increase accuracy and reduce labor costs. It includes ASP.NET web pages, Access client-server applications and a SQL Server database. This project was very challenging, but J Street persevered and now our system is saving us time and money every day."
View Case Study for Drug Free Business
"I highly recommend working with Armen and the team at J Street. We became a client following the retirement of a founding team member who built two Access applications critical to our business. We did not have the internal skills necessary to support these applications moving forward, and J Street filled our needs perfectly. From their technical work to Armen's wealth of experience in the strategy/architecture space, J Street is a top-notch partner."
Nathaniel W. Polky
Director of Information Systems, Sugar Mountain
(Brands: Beecher's Cheese, Pasta & Co, Mishima Reserve, The Butcher's Table)
"As an IT Project Manager Consultant, my clients depend on me to make the right decision when sub-contracting project tasks. I reached out to J Street because I was on a tight timeline to deploy two mission-critical databases for a client managing over $1B in assets. I chose Armen's team because they possessed the talent needed to evaluate, and then implement, the work that was needed. An added surprise was J Street's ability to quickly jell with the rest of the project team. Trust me, it's rare to find a highly skilled technical team that also has soft skills to complement.
Armen's team built a SQL DB on AWS and then configured an API to send datasets from a client-facing SaaS solution. Having J Street complete the development work and associated tasks contributed immensely to the overall success of the project. I now have Armen's number on speed dial for future projects because I know I can depend on his team to get the job done right! "
"Our company has been leaning on the support and technical capabilities of J Street since 2020. We unreservedly recommend the team at J Street. It is hard to overstate the value they bring to any project, with their exhaustive investigative approach to understanding and defining what the project's requirements really are, and what the end result needs to be. I think a mark of a real expert to take something complicated and technical, and explain it to a lay person. Armen and his team excel in communicating and explaining without all the jargon. Their candid, client-centric, efficient approach to development is as refreshing as it is unusual. Technologies and business requirements come and go, but trusted business partners are hard to find. We look forward to partnering with J Street for the years to come."
Justin Campbell
President, Retail Construction Associates
"We have been using J Street's centralized database application since 2001. J Street's application has improved our business processes across the agency."
View Case Study for Washington State Housing Finance Commission
"We asked J Street to help us import and organize our Salesforce data. Katrina did a great job helping us get our data working for us, and I believe we are now ready to fly on our own. Katrina, thank you for helping us throughout the process and I wish you the best!"
"I engaged J Street to help us migrate a very complex and "well-aged" Access application to a newer version of Access, using SQL Server for the database. I found the entire team to be highly professional, highly competent, and a true partner in our project. They took the time to understand our technical and business constraints and gave us competent and credible advice about the options for moving forward. I would engage J Street again without any hesitation for just about any project requiring deep expertise in the Microsoft technology space."
"We built a homegrown central database system that went live in 2006. After a significant hardware and software upgrade, our database began having serious issues. J Street Technology came in, listened to our needs and concerns, and fixed our database in an expedient and professional manner. They are currently working on enhancing our database and helping us think about future needs. Working with J Street has been a very positive and rewarding experience for our organization."
"J Street Technology has been an invaluable support system this past year to my start-up educational technology company, MasterTrack. They offered easy, one-stop shopping! Once our needs were identified, J Street offered a team of specialists to support each area.
Armen provided top-rate consulting CTO services, quickly assessing our company's technical needs and immediately offering expert, strategic advice in moving forward more effectively and efficiently. Other J Street team members helped us set up our internal communication and file systems and helped us set up, understand, and use Office 365 and Salesforce. They even provided software testing services for the latest version of our MasterTrack software!
It is comforting to know that we have J Street to lean on for all of our technical needs! Thank you J Street Technology for providing these awesome services!"
"Big Summer Golf Card's relationship with J Street goes back 10 years when a completely new software operating program was needed for managing the business. Armen quickly understood the complexities involved and despite the challenges presented custom-designed a platform that was simple and effective to use. What was rolled out 10 years ago is as effective today as it was then and is the core of managing our day-to-day business operation. The team has consistently brought creative ideas to refining the program and in many cases have responded to requests with practical and innovative solutions that have been surprisingly cost-effective. In an industry of high cost and charges J Street's focus on value and bringing a broad and wide expertise to the table in helping find solutions for us. It's a credit to the company that the team players have been consistent over the years; it makes life so much easier for us knowing we can call Katrina or Michael or Scott based on a relationship that has been built over time. They understand our needs almost better than we can express them!! What I love about working with J Street is their ability to interpret our requests and provide practical and effective solutions that, as laymen, we can fully appreciate and use efficiently."
"The J Street personnel are always friendly and understanding. They are one of the most knowledgeable and energetic groups of professionals with whom we have the pleasure to work."
"I was very pleased with my experience with J Street from start to finish. Their team took extra care to fully understand the scope and nature of my project."
"Just wanted to say thank you for all your assistance in getting us set up with Office 365. I'm so glad we made the switch and we all really appreciate your assistance and hand holding through the set up. We are especially thankful that you made yourself readily available throughout the process as it seemed to make the conversion go very smoothly. We SO APPRECIATE you answering your cell phone whenever we had questions!"
And as we continue to grow and learn and become more comfortable with Office 365 we remain very grateful that
J Street has been easy to contact and super responsive to our inquiries and questions.
Thanks again for your knowledge and expertise and your responsiveness!!!"
View Case Study for Paramount Chemical Specialties
"Katrina Tustin, at J Street Technology, recently stepped in to guide a local non-profit agency through the tricky process of getting certified to receive discounted services through Microsoft's Office 365 program. Her knowledge, persistence, and patience paid off in a big way."
I had been helping Facing Homelessness, a 503c certified non-profit agency supporting Homeless people in Seattle, with an Access Web App project. We needed to certify them with Microsoft to qualify for a discounted Office 365 account. Being a non-profit, every dollar spent on infrastructure would be a dollar not available to provide services. I was running into hurdles and turned to J Street for help. Armen immediately asked Katrina to give us a hand. She responded that day, turning a potentially frustrating experience into a totally satisfactory one. With her guidance, the certification was completed quickly and painlessly. Our AWA has been in production for several months now. As the saying goes, "We couldn't have done it without you. Thanks."
"We needed a custom application built specifically for our line of business and we reached out to J Street. They listened to our needs, asked the right questions, and architected a solution that met all of our objectives. Their unique ability to communicate effectively with technical and non-technical stakeholders was instrumental in the success of the project. We value their extensive development knowledge and look forward to working with them as we introduce new enhancements to our application"
"Working with J Street has been a joy! They were able to conceptualize our needs and create a strong software application. Now there are less data entry mistakes and reports are quickly created with a push of a button. I highly recommend J Street Technology. They are a reliable, knowledgeable, and friendly group to work with on any projects you may have!"
"The team at J Street Technology are the best in the business! Our project was very complex, and J Street delivered WELL beyond my expectations."
"J Street has an edge over any other development companies we've worked with. They have an uncanny ability to quickly understand your business."
"Pinnacle Marketing, Inc. has been working with and trusting J Street Technology for many years. My firm is a 6 person Manufacturer's Representative firm located in Bellevue, Washington. As a friend once advised me … "it's tough to stop and paint the flagpole in the middle of a battle." That's the way I've felt about the technology needs for Pinnacle Marketing.
J Street introduced me to Microsoft 365 2 years ago and as we all ran our laptops independently, I felt this option would be great for many reasons. They have been there for us every step of the way. From updating our programs, cloud storage, sharing documents to adding new employees she is a trusted professional. J Street and Microsoft 365 will be partners with Pinnacle Marketing for a long time."
"Getting our centralized database up and running was no small feat, but everyone's hard work has really paid off. Having such a comprehensive database is an incredible asset. Since implementation, we are both saving a tremendous amount of staff time while also significantly reducing errors. For a public policy-driven program like ours, the greatest tool the integrated database provides is the ability to easily and comprehensively query our data. This has tremendous value for conducting policy analysis and program development."
View Case Study for Washington State Housing Finance Commission
"I highly recommend J Street Technology. Their team is knowledgeable, professional, and a pleasure to work with. Our project was delivered on time, on budget, and their follow-up support has been excellent."
View Case Study for Alaska Tourism Partners
"J Street staff were so impressive. Quick, responsive, and thoughtfully resourceful."
"I originally called on J Street Technology to deliver a narrow range of IT services to upgrade a database that supported oil well operations. During the planning phase of this project, J Street brought business process and workflow expertise to the table which greatly improved the utility of the upgraded database. Since J Street put care into estimating the timing and cost of the detailed deliverables, the finished product was delivered on time, on budget, and with outstanding quality. I was a very satisfied customer."
View Case Study for Vaquero Energy
"The team at J Street Technology was challenged to deliver a product that would accurately track the financials of multiple projects running simultaneously. Not only did they deliver a high quality product, but also the team was able to transform their way of thinking into the minds of a construction manager. They are comprised of true professionals who took the time to understand our business and practices, and in the end created an outstanding system."