PAUG 2015 Database Designer Conference at Silver Falls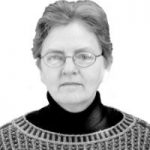 Helen Feddema grew up in New York City. She was ready for computers when she was 12, but computers were not ready for her yet, so she got a B.S. in Philosophy from Columbia and an M.T.S. in Theological Studies from Harvard Divinity School, while working at various office jobs. It was at HDS that she got her first computer, an Osborne, and soon computers were her primary interest. She started with word processing and spreadsheets, went on to learn dBASE, and did dBASE development for six years, part of this time as a corporate developer. After being laid off in a flurry of corporate downsizing, she started doing independent consulting and development, using dBASE, ObjectVision, WordPerfect and Paradox.
Always looking for something new and better, Helen beta tested Access 1.0, and soon recognized that this was the database she had been looking for ever since Windows 3.0 was introduced and she saw the gap waiting to be filled by a great Windows database. Since then she has worked as a developer of Microsoft Office applications, concentrating on Access, Word and Outlook.
Helen co-authored Inside Microsoft Access 1.0, (New Riders, 1992), and wrote two books for Pinnacle's "The Pros Talk Access" series, Power Forms and Power Reports (1994). She also co-authored Access How-Tos for the Waite Group Press (1995), and contributed to The Microsoft Outlook Handbook (Osborne-McGraw-Hill), Que's Special Edition: Using Microsoft Outlook 97 (1997), Office Annoyances (O'Reilly, 1997), and Outlook Annoyances (O'Reilly, 1998). She also contributed chapters to Que's Special Edition: Using Microsoft Project 98 (1997) and Sams' Teach Yourself Project (1998). Helen co-authored MCSD: Access 95 Study Guide (Sybex, 1998), and contributed chapters on Outlook programming to Special Edition: Using Microsoft Outlook 2000 (Que, 1999), and wrote DAO Object Model: The Definitive Reference for O'Reilly (2000), and Access 2002 Inside-Out for Microsoft Press, which was judged #1 in the Desktop and Office Applications book category at the Waterside 2004 conference. Her latest printed books are Expert One-on-One Microsoft Access Application Development (Wiley/Wrox, 2004) and Access™ 2007 VBA Bible For Data-Centric Microsoft Applications (Wiley, 2007).
Helen's last few books have been published as ebooks by Office Watch – Working with Word was published in 2009 (3rd edition, 2014); Working with Excel in 2011, and Working with Outlook in 2012, and The Real Startup Guide to Access 2013 in 2013.
Helen has been a regular contributor to Pinnacle's Smart Access and Office Developer journals, Woody's Underground Office newsletter, PC Magazine's Undocumented Office and the MS Office and VBA Journal (now OfficePro). She is the editor of the Woody's Access Watch (now Access Watch) ezine, and writes its Access Archon column.
She lives in the mid-Hudson valley area of New York state, with varying numbers of cats and computers, making a living by developing Microsoft Office applications for a variety of clients, mostly via the Internet.
Helen maintains a Web page (www.helenfeddema.com) with a large selection of code samples concentrating on connecting Access, Outlook, Word and Excel (including several Access add-ins), and all her Access Archon articles.
Helen Feddema
YIC Development Services
Greater New York City Area
www.helenfeddema.com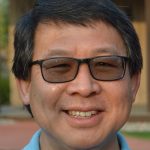 Luke Chung, President, founded FMS in 1986 to provide custom database solutions. He has directed the company's product development and consulting services efforts as the database industry evolved. In addition to being a primary author and designer of many FMS commercial products, Luke has personally provided consulting services to a wide range of clients. A recognized database expert and highly regarded authority in the Microsoft Access developer community, Luke was featured by Microsoft as an Access Hero during Access' 10 year anniversary celebration. Luke is a popular speaker at conferences in the US, Europe and Australia, and has published many articles in industry journals. He is a past president of the Washington, DC chapter of the Entrepreneurs Organization (EO Network), and serves on the Fairfax County Information Technology Policy Advisory Committee and the School Superintendent's Business and Community Advisory Council. Luke is a graduate of Harvard University with a Bachelor degree in Engineering and Applied Sciences, and a Masters in Physical Oceanography.
Luke Chung
FMS
8150 Leesburg Pike Ste 600, Vienna, VA 22182
http://www.fmsinc.com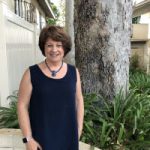 Alison Balter is a leading author of Microsoft Access books and SQL Server books, including Using Microsoft Access 2010, Alison Balter's Mastering Access 2007 Development, Teach Yourself SQL Server 2005 Express in 24 Hours, a developer video training series on Access 2007, a user video training series on Access 2007, three Access 2007 e-books, and Access 2010 user videos, all for SAMS Publishing. She is most recently completed an Access Developer video series for Experts Exchange where she also has published numerous articles.
Alison is a highly experienced developer and independent trainer. She loves to take highly technical material and explain it in a way that everyone can understand. Alison develops applications using Access and SQL Server. She specializes in teaching others how to develop Windows and Web applications. During her 24 years in the computer industry, she has trained and consulted many people in corporations and government agencies, including Southern California Edison, Shell Oil, and Cisco. On a personal note, Alison enjoys spending time with her husband Dan, and children Alexis and Brendan. They all love to travel, ski (snow and water), and hike. Alison also likes walking and weight lifting.
Alison J. Balter
InfoTech Services Group, Inc.
5000 Via Mesita, Newbury Park, CA 91320
www.techismything.com

Armen Stein, a Microsoft MVP, will lead discussions about software consulting, including promoting your consulting business, and understanding system requirements and communicating expectations.  Whether you are a consultant now or are just thinking about it, join us for these lively interactive sessions.  Armen is President of J Street Technology, a leading Microsoft Access, ASP.NET, SQL Server, SharePoint and Windows shopping cart development firm. Armen delivers a great deal of pragmatic material presented in a unique personable style, making him one of PAUG's most popular conference speakers. Armen is co-author of Access 2003 VBA Programmer's Reference and Access 2007 VBA Programmer's Reference, and has spoken at the Office DevCon in Australia for the past four years. Published Book List
Armen Stein
J Street Technology
2630 116th Ave NE Ste 200, Bellevue, WA 98004
jstreettech.com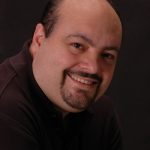 Juan Soto is a Senior Project Manager at IT Impact Inc., where he specializes in Access with SQL Server databases. He's a frequent speaker at Access user groups nationwide and the only Access developer to speak at SQLSaturdays.com events held across the US. When he's not working, he's writing posts for his blog at AccessExperts.net/blog. To learn more about Juan, please visit his firm's site, AccessExperts.net.
Juan Soto
AccessExperts.net
5759 W Henderson Suite 312, Chicago, IL 60634
www.AccessExperts.net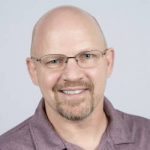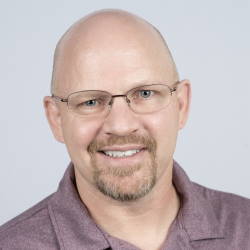 Kevin Bell is a test engineer on the Microsoft Access team in Redmond Washington.  Prior to joining Microsoft in 2008, Kevin was a partner in a consulting practice in Colorado that specialized in building software solutions for small businesses and departments in large corporations.  Their primary development environment was Microsoft Access connected to a SQL Server backend.  Over a 15+ year consulting career he has created a variety of custom applications from a management system for a small drapery shop with a hand full of users to a compliance tracking system for a large insurance company with hundreds of users in multiple locations.
Like many Access Developers, Kevin's career with Access started by accident.  While working in Melbourne Australia for an illumination engineering firm, he started modernizing the company's testing reports using Microsoft Excel.  Excel offered a rich presentation layer, but it wasn't very efficient at managing large amounts of data. Databases at the time lacked graphical capabilities and Microsoft's newly released Visual Basic lacked database support.  Then Access 1.0 arrived, combining the best elements of all three, and Kevin was hooked.
Over the years Kevin has been a member, officer and frequent presenter at the Denver Area Access User Group and now regularly attends both the Seattle Access User Group and the Pacific Northwest Access Developers Group.  Kevin is thrilled to be speaking at the 2011 Portland Database Designers Conference.
Kevin Bell

Microsoft Corporation
1 Microsoft Way
Redmond WA 98052

Scott Walker is CEO of Evergreen Marketing Systems, a business consulting firm, located in Vancouver, Washington. The company works with clients who are seeking improved results from Internet marketing efforts as part of their overall marketing program. Scott started working with websites in the mid 1990's and became active professionally with search engine optimization in 1998. Since then he has worked with hundreds of client websites and spent thousands of hours researching search engine marketing techniques. Scott has extensive experience working with organic rankings on the Google search engine listings – helping his clients' websites consistently rank on page one in the Google rankings. His SEO website, www.vancouverwaseo.org holds number one rankings for several key search terms in the highly competitive SEO niche.
Scott Walker, CEO
Vancouver WA SEO.org
Phone 503-828-6268
Web www.vancouverwaseo.org
Email scott@vancouverwaseo.org
LinkedIn https://www.linkedin.com/in/scottwalkerpdx
Facebook facebook.com/VancouverWaSEOorg
Google+ plus.google.com/+VancouverwaseoOrg
Dion McCormick
Dion McCormick is founder and CEO of Giant Killer Robot, LLC, an agile based software development and training company focused on the Alpha Anywhere development system. His company is dedicated to helping companies deploy better web and mobile solutions faster and at less cost. He is also focused on helping other companies adopt the Alpha Anywhere development system to create innovative and powerful business solutions.
Dion has assisted in the deployment of solutions for multiple fortune 500 companies. Dion has a proven technical business consultant and manager with a proven track record of delivering results. Combining both a strong technical understanding with strong communication skills to develop, deploy and support solutions for clients. With experience managing successful deployments for Fortune 50 companies such as, Chrysler Corp, Boeing, and General Motors. Dion leverages his industry and technology expertise to drive successful solutions for customers. Dion's superior communication skills are utilized during his training work to make training effective and interesting for developer's, technical managers and C level executives.
Dion lives in Austin Texas with his beautiful wife and two wonderful daughters.
Dion McCormick
CEO
Giant Killer Robot, LLC
Web http://www.giantkillerrobot.com
Solutions Engineer
Alpha Software
Web http://alphasoftware.com