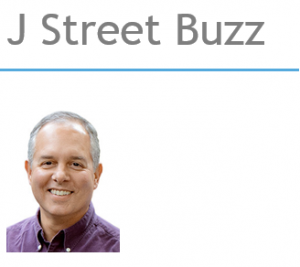 We're all busy buzzing around, but never too busy to take your call or respond to your request!
President Armen Stein has earned the Microsoft MVP Award every year since 2006. The award is for technical expertise (for Access in Armen's case) and community involvement.  There are fewer than 40 Access MVPs in the world!
NASA's InSight Touches Down on Mars!
After seven months of traveling through space, the NASA InSight mission has landed on Mars. A few minutes after landing, InSight sent the official "beep" to NASA to signal that it was alive and well, including a photo of the Martian surface where it landed. Read more… 
Responding Quickly
Do you respond quickly to communications sent to you?  I'm not talking about spam or unsolicited email.  I'm talking about real, honest requests and questions.
I think you should try to respond right away, for a few reasons:
It doesn't really take that long.
If you can respond immediately, you only have to handle the request once, which is more efficient.  But how do you respond quickly when it requires a detailed response?  Or you're traveling and can't respond right away?  Or you're on your phone and can't write a full response on that tiny screen?  In these situations a simple "I got your request and will get back to you by Friday" will let the person know that you'll respond, even if it may take a few days.  The sender knows their request was received and is important to you.  But of course, now you need to make sure that you do respond in the time you promised.  I mark the message unread and sometimes set a calendar reminder to follow up.
You have an opportunity to be direct and respectful.
Even if your decision is not to accept a request or answer a question, you should respond quickly.  This gives the requester time to look for someone else that will.  Even when your answer is "no", they will remember that you respected them enough to respond quickly.  See my previous articles What Do You Want? and No Is My Second Favorite Answer.
So, how quickly should you respond? 
I suggest you try for 24 hours, or the next business day if the request comes in over a weekend or holiday.  However, if it's a potential customer asking about your product or service, I recommend that you respond within a few hours.  When they contacted you, they may also have contacted your competitors!  Why not get back to them first?
Contact us for a free consultation – we're here to help you!  And don't worry – we'll respond promptly!