The upcoming summer months have the J Street team buzzing about vacation plans, but we're still focused on getting projects done!
~ Armen Stein
The More Juno: Exploring Jupiter's Deeper Mysteries
It's been nearly a year since NASA probe Juno entered orbit around Jupiter in July 2016.  In the intervening months, we've seen some incredible photos of our solar system's largest planet. But Juno didn't spend nearly five years in transit just to take happy snaps.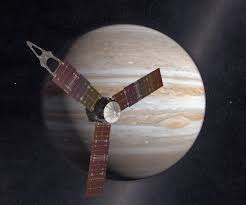 Recently we were contacted by a company that was in a tough spot. They had a thriving business, but things weren't going well with their software developer/hosting company.  Their developer was holding them hostage by threatening to turn off their system unless they gave him partial ownership of their company!
Why were they in such a predicament?  The contract with their developer was poorly written and vague, leaving room for interpretation of who owned the system and the amounts to be paid.
They were in danger of losing data, customer records, and revenue. Their whole business was in jeopardy.  They had to make critical decisions and quick!
They stalled the developer while we quickly replaced their system with a new one, which gave them the freedom to walk away.  Thankfully they didn't have to continue working with the extortionist, much less give him any ownership!  But the whole ordeal cost them money and created a lot of stress and uncertainty.
Agreements and contracts are an integral part of doing business.  They need to be right, no matter how friendly everyone is at the beginning.
Ask a legal professional to look over the contract.  You will likely have to pay them, but it is worth it to ensure that the agreement is clear. 
Make sure the contract indicates who has rights and ownership of data, system design, source code, etc.  If you're paying to have a custom system developed, you should be able to switch to another developer.  You certainly need to own all your data. 
What is the payment structure?  Is there a deposit?  How is it used?  What happens if payments are late?  What about ongoing support and hosting costs? 
How will disputes be resolved if they occur? 
Under what circumstances can the contract be terminated?
J Street uses clear master service agreements (MSA) and statements of work (SOW) with our clients.  It's good to be on the same page.
Client Spotlight: Payreq

Established in 2012, Payreq is a global specialist in securely providing solutions that enable businesses, mail houses, and financial institutions to send and receive digital bills, payments, and documents.
Payreq Canada is a certified Channel Partner of epost™ by Canada Post providing solutions that easily enable organizations to send out documents to their customers and their employees via epost™. Payreq MyPay is a Payreq Canada product that enables any organization large or small to send out payroll documents to their employees from their payroll system. Organizations can begin to use Payreq MyPay to send out employee documents within days as it requires no internal technical changes to be made by the organization.
J Street is assisting Payreq with website design, newsletter, and social media marketing, and business consulting.
Developing your new business? Need assistance growing your existing business? Contact us to find out how we can help!
J Street – What We Do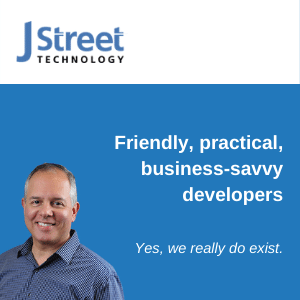 Contact us today for expert assistance to grow your business!