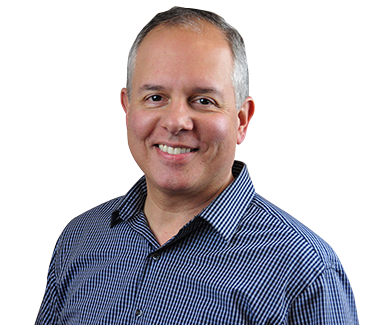 Friendly, practical,
business-savvy developers
Yes, we really do exist.
SEE WHAT WE DO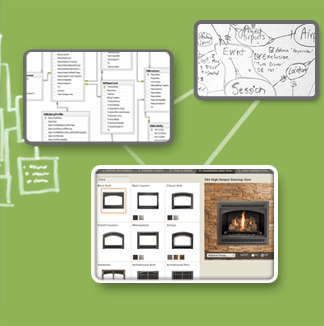 Database programmers.
Web developers. Trusted partners.
Our clients depend on us to dive deep into their business issues, re-imagine processes, elucidate strategies, and be totally transparent about costs. They count on us to build reliable systems using the industry's most bulletproof software. And they fully appreciate that we're practical innovators who only recommend new technologies when we're certain they can provide long-term value.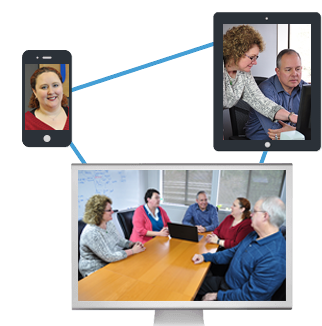 A human approach to application development.
Let go of that programmer stereotype: introverted, oblivious to budget, and hell-bent on using all the latest gadgets. At

J Street

, we're fully plugged in to the human dynamics behind creating successful partnerships and phenomenal solutions. You won't find anyone that's better at listening carefully, anticipating issues, and avoiding pitfalls.
HOW TO CHOOSE A DEVELOPMENT TEAM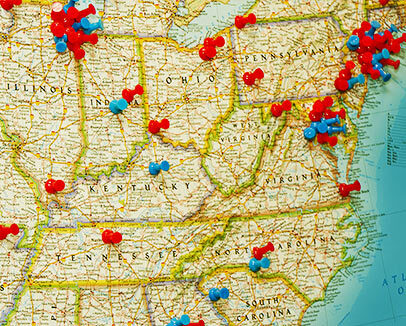 From cruise ships to clogs, we're into it.
Our clients represent an astounding variety of industries. Some have household names; some you've never heard of. Some are local; others multinational. There are for-profit businesses, and not-for-profits, too. But they all have one thing in common: Every day,

J Street's

solutions help them do what they do even better.
WHAT CLIENTS SAY ABOUT J STREET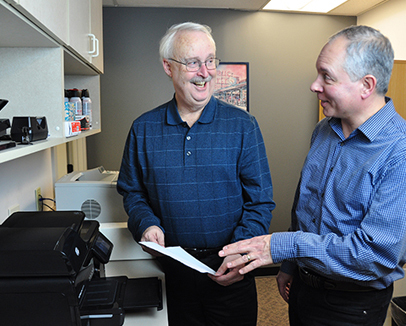 Engaged. Insightful. Enduring. That's

J Street

.
We may be some of the most seasoned, business-savvy application developers you'll ever meet. We also happen to be some of the warmest, most candid, and clear-thinking folks on the planet. Our clients love that about us. We bet you will, too.
GET A FREE CONSULTATION
At J Street, we understand great database design. Your database is the foundation – it needs to be designed so that your applications will work well and grow with you into the future.
Whether you need to enhance or fix your existing database, move your database to the cloud, or are looking for a shop that can design and program a whole new custom database application, you've come to the right place – let us know what you need!
Having trouble tracking down your "computer guy"? A lot of our customers come to us because they want a more professional, dependable team of database developers. Another reason is that their current database programmer doesn't have the experience to build a good database, and they want us to either fix it or rebuild it properly. We are here for the long haul and we provide all the source code and documentation.
We serve organizations of all sizes from Microsoft, HP, Ikea, Eddie Bauer, and the US Air Force, to small and medium-sized companies in dozens of industries. What they have in common: a need for practical, cost-effective, scalable, well-documented, and well-supported databases.
Our database applications can support just one or two users or thousands of them. Large or small, our database programming projects always have our careful J Street attention to detail.
Most of our custom databases are implemented in Microsoft SQL Server, with a front-end application written in ASP.NET (on the web) or Microsoft Access (on the desktop). Don't worry about hosting. Your database can be hosted in your office or in the cloud; either way, we'll make sure it's properly installed and configured.
Armen Stein, our president, is a Microsoft Access MVP (one of only about 70 worldwide) and speaks at Software development user groups and conferences. Under his leadership, the software developers at J Street have built hundreds of applications for clients across the country.
Let's Talk Database Programming!
What clients say:
"I highly recommend J Street Technology. Their team is knowledgeable, professional and a pleasure to work with. Our project was delivered on time, on budget and follow up support has been excellent."
Jeff Ripley
Owner, Alaska Tourism Partners, LLC
Industries We've Served:
Aeronautical Engineering
Accounting Firms
Agricultural Cooperatives
Agricultural Testing Labs
Banking
Brewers
Cleaning Services
Fire Departments
Fish and Wildlife Agencies
Franchise Operations
Home Construction
Home Healthcare
Importers
Insurance Brokerages
International Logistics
Internet Services
Labor Unions
Legal Firms
Marketing Services
Medical Devices
Professional Sports
Real Estate Brokerages
Retailers
Telecommunications
Warehousing & Shipping