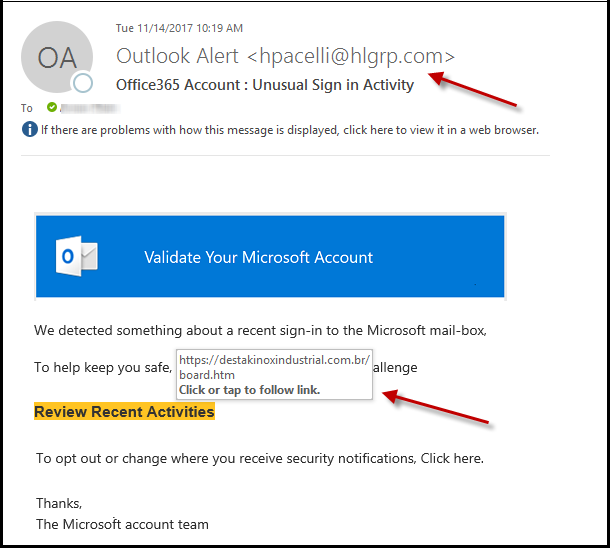 Use caution when opening and clicking on ANY links in an email! It may be a phishing scam!
This email from "Microsoft" was received by a team member at J Street. Thankfully, the person hovered on the links to see the TRUE identity and did not click on any of the links!
We also received an urgent call today from a client that had NOT checked the links in an email before clicking… and their computer was compromised…
If you think that you have opened yourself (and all the data on your computer!) to a hacker, here are some quick steps to limit the damage:
1 – Immediately change your password to the "account" that was infected.
2 – Install and run a reputable anti virus/spyware software. New Windows based machines come pre-installed with Windows Defender, and there are many other third-party anti-virus software applications on the market.
3 – Ensure that you Quarantine or delete any found infections, then reboot your computer and run the scan again. This will help ensure that you have truly removed all viruses/spyware.